T&D Hauling and Excavation serves sites with all types of construction hauling, excavating and site preparation, building material delivery, hauling of rock, sand and gravel. Whether you need land cleared and graded, excavating for foundations and basements, fill dirt, gravel, sand and/or topsoil brought in and spread, or other building materials hauled, we are ready to do your job quickly and professionally. We have cleared, graded, and dug foundations for whole subdivisions and also for single driveways. If a site isn't graded correctly, the entire project will suffer.
T & D Hauling and Excavation has experience working with other contractors to schedule and complete work within the time frames allotted, and to the plans and directions available. We have the equipment and trained staff to do your job on time and within budget. We do heavy or light hauling, dump truck work, bobcat work, and we are ready to work to your project requirements. We have experience with all sizes of projects from excavating for a driveway, to digging out a stump, to doing public road work. Talk to us about your project, schedule, and budget. We can meet your needs.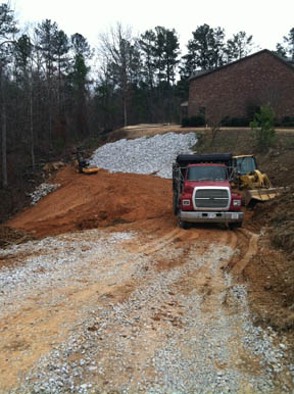 Hauling:
Delivery of gravel for structural base, foundation, and roadways

Gravel spreading and compaction
Delivery of landscape materials including fill dirt, sand, topsoil, and rock
Haul away soil and fill that has been contaminated by oil leaks or dry cleaning fluids
Rock removal and hauling
Debris removal
Haul recyclable materials from construction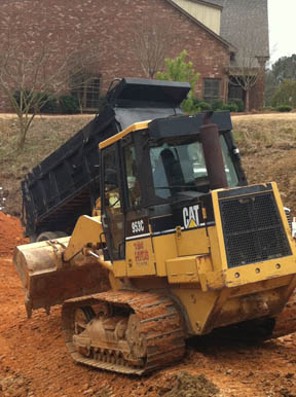 Excavation Services for:
Foundations and basements
Site clearing and grading for build sites and landscape projects
Water management, including swales, retention areas, rain gardens, and French drains
Roads and driveways
Tree and shrub clearing and removal
Stump removal
Call T & D for all your hauling, construction clearing and site preparation needs. We are professionals who work within your schedule to keep your projects on time and on budget.